Addictions Care Center of Albany, Inc.
Since 1967, The Addictions Care Center of Albany, Inc. (ACCA) has been a part of the community, strengthening the lives and improving the futures of thousands of individuals.
Albany County Department of Health
The Albany County Department of Health strives to protect and promote the health of individuals, families, and communities.
Albany County Dept. of Mental Health
The Department of Mental Health offers a wide range of services to Albany County citizens, including mental illness and substance abuse treatment.
Albany County STOP-DWI
The Albany County STOP-DWI Program is fully committed to the deterrence model approach and will continue to focus a great amount of effort and resources on reducing impaired driving crashes.
Capital District Center for Independence, Inc.
Community-based Independent Living Center (ILC) provides non-residential services to over 2,000 people with disabilities annually living in the Greater Capital District of New York State.
Capital District Recovery Center
A community of recovery meetings, workshops, and programs for individuals and families seeking freedom from addiction.
Capital Region BOCES
Capital Region BOCES provides educational leadership, services, and support to meet the needs of our students and school districts.
Catholic Charities Columbia County
Prevention Educators work in Columbia County schools and community settings to educate children in grades K-12 on the dangers of harmful situations and using substances.
CBS 6 Albany
WRGB CBS 6 provides local news, weather forecasts, traffic updates, notices of events, and items of interest in the community.
CHAMP
CHAMP is designed to help individuals and their families resolve issues in accessing substance use disorder and mental health services.
Columbia County Pathways to Recovery
We are an RCO (Recovery Community Organization) – a grassroots group that grew out of the concern for a need for awareness, education, advocacy, and change regarding the public health crisis of addiction. We operate a helpline at 877-HOPE-365
Cornell University Cooperative Extensions Saratoga County
Cornell Cooperative Extension is a key outreach system of Cornell University with a strong public mission and an extensive local presence that is responsive to needs in New York communities.
Council For Prevention- Warren/Washington Counties
The Council for Prevention fosters healthy communities, schools, families, and individuals. The Council supports and encourages collaboration among leaders, professionals, and community members addressing the issues of mental health, substance abuse, disease prevention…
Counseling and Psychological Services at UAlbany
CAPS provides students with psychological counseling, psychological assessment, consultation services, and crisis services.
Families Together In NYS
A statewide, parent-governed, non-profit organization grew out of the efforts of many people who were concerned about children's mental health services in New York State and across the nation.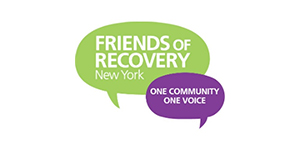 Friends of Recovery
Friends of Recovery – New York (FOR-NY) is a 501(c)3 non-profit organization with a mission to demonstrate the power and promise of recovery from addictions and its value to individuals, families, and communities throughout New York State and the nation.
Greene County Public Health Department
Greene County Public Health Department provides programs and services for a wide variety of health needs. Greene County is dedicated to providing sufficient resources to protect and improve its residents' overall health and well-being.
Greener Pathways
Our community-based outreach program is committed to helping individuals and families struggling with opioid and/or substance abuse. Our staff is on-hand to "just talk" or to help connect individuals to the many treatment options available.
Healing Springs Recovery Community & Outreach Center
The Saratoga Recovery Community & Outreach Center is here to demonstrate hope, build recovery capital and help sustain long-term recovery.
Healthy Capital District Initiative
The Healthy Capital District Initiative (HCDI) website is intended to help community members and policymakers learn about the community's health.
Hope House
Hope House's The Hubbard Centers are client-centered, clinically intensive residential communities providing long-term individual, group, and family therapy to chemically dependent adolescents between 13 and 21.
iHeart MEDIA
iHeartMedia, Inc. is a leading global media and entertainment company.
Let's Chat About It LLC
We're Let's Chat About It! We work with schools and organizations to deliver mental health educational events and stories of resilience. We are a wellness support community to share, support, stand up to stigma, and live fully with mental Wellness
Mental Health Association in New York State, Inc. (MHANYS)
MHANYS is a not-for-profit organization that works to end the stigma against mental illness and promotes mental health wellness in New York State. MHANYS achieves this through training, education, advocacy, and policy, community-based partnership programming
Mountain Top Cares
Connection and community are key in creating change. This is a place where we can build that connection and community and where needs can be brought forward and addressed through the use of Mountain Top Care's staff and volunteers.
New Choices Recovery Center
Our Mission: New Choices Recovery Center, through its caring, responsive staff, provides innovative and comprehensive addiction treatment services that enhance the quality of life for the individuals and the community we serve.
New Directions Program
We are a new program for adolescent young women providing treatment/education as an alternative to incarceration as part of the new Raise the Age legislation.
New York National Guard Counterdrug Task Force
The New York National Guard Counterdrug Task Force provides support through highly skilled personnel and specialized equipment to Law Enforcement Agencies and Community Based Organizations to enhance their efforts to counter the drug threat.
Niskayuna Community Action Program
N-CAP is an all volunteer, community coalition whose mission is to improve the quality of life for all those living, working, or learning in the Town or School District of Niskayuna with an emphasis on substance abuse prevention by youth.
NOpiates Committee
Offering opportunities and advocating for people in recovery, along with those who we have lost to the disease of addiction.
Northeast Problem Gambling Resource Center
The Northeast PGRC aims to increase awareness of problem gambling and connect those adversely affected by gambling with services that can help them.
Office of Addiction Services and Supports
The New York State Office of Addiction Services and Supports (OASAS) oversees one of the nation's largest Substance Use Disorder systems of care, with approximately 1,700 prevention, treatment, and recovery programs serving over 680,000 individuals per year
Project Safe Point of Catholic Charities
Rensselaer County Departments
For over forty years, the Rensselaer County Department of Mental Health has maintained responsibility and a commitment to the mental hygiene needs of our residents by monitoring and continuously improving the system of behavioral healthcare services delivered
Rensselaer Plateau Alliance
Did you know time outdoors supports Wellness, peace, inspiration, and self-care? Let nature play its part in recovery and healing.
Rhoades to Recovery
Rhoades To Recovery believes that we live and work with purpose when we learn with passion. Our priority is to help those who help others.
Sand Lake Center for the Arts
Sand Lake Center for the Arts (Circle Theatre Players) is a not-for-profit community arts center. Home to theatrical productions, community meetings, concerts, workshops, and classes.
Schenectady County Public Health Services
Schenectady County Public Health supports, protects, and improves the health of our community.
Sinclair Broadcast Group
Sinclair Broadcast Group, Inc. is one of the largest and most diversified television broadcasting companies in the country.
South Glens Falls Community Coalition for Family Wellness
A caring community working to reduce risky behaviors among youth while providing resources to families to promote overall family wellness
St. Peter's Crime Victim Services
St. Peter's Crime Victim Services' mission is to reduce the incidence and trauma of all crimes through person-centered emotional support, advocacy, medical and legal assistance, and community-based prevention efforts.
Students Against Destructive Decisions (SADD) NYS
SADD's mission is to empower young people to successfully confront the risks and pressures that challenge them throughout their daily lives.
Summer Smith 5K Memorial Run
The Summer Smith 5k Addiction Awareness Memorial Run is an event created to honor Summer's memory and to help educate the community regarding addiction.
The Prevention Council
The Prevention Council educators deliver Evidence-Based Prevention Programming throughout Saratoga County.
Troy Drug-Free Community Coalition
The Troy Drug-Free Community Coalition (Troy DFCC) is a partnership of concerned community members organized for the purpose of reducing substance abuse among young people.
Twin County Recovery Services
Twin county Recovery Services, Inc. exists to help alleviate the devastating effects of chemical dependency in the communities of Columbia and Greene Counties.
Unity House
Through wise stewardship and caring staff, we are a community organization committed to serving and empowering people in need.
Velocity Print Solutions
Velocity Print Solutions makes the impossible possible by offering a complete range of innovative print and marketing distribution services.
Youth Power!
YOUTH POWER! is a New York State network hosted by Families Together in NYS that is run for and by youth and young adults. We work to ensure young people have meaningful involvement on all levels of the services they receive.
Youth Voices Matter, Inc.
We are a collective of youth and young adults from across the State of New York who are looking to better our communities. We offer young people access to numerous peer support services and connections to resources within the community to promote health.